Testimonials for Business Customers
Suffolk Building Society chooses Valunation's superior service
Suffolk Building Society appointed Valunation as a panel manager when the previous provider's contract was due for renewal. The Society wanted to move away from having a large-scale panel manager because this option no longer offered the best value – particularly after such a long period of market instability.
 
Many smaller societies share this view, as they struggle to find competitive deals from the larger panel managers. The main reason is that the societies cannot - and do not wish to - provide the high volumes that the bigger lenders are able to achieve. This can lead to societies feeling ignored and under-valued by the panel managers, with relationships weaker than they could, or should, be.
Paul Lancaster, Managing Director of Valunation, explains how the decision to appoint Valunation came about: "I think our size and flexibility played a key role. When we act as a panel manager, we place a high value on the basics such as servicing, making sure an experienced and constant point of contact is on hand – someone who understands what the lender is trying to achieve."
Ian Brighton, Suffolk Building Society's General Manager (Business Services) & Secretary confirms that this approach is working. He says, "We've really been overwhelmed by the service and value that Valunation has brought to our business. Until you take a step like this, it's very easy to imagine that the risks of disrupting the current arrangements outweigh the benefits. Our experience is that you may stand to risk more if you don't change."
Valunation's plans for migrating the Suffolk from its previous supplier helped to persuade the society that risk mitigation was high on the agenda. And the seamless transition that resulted provided further proof of the wisdom of the change.
Paul Lancaster takes up the story again. "It was a smooth change-over, and it even included their outsourced origination system provider. As far as Valunation's concerned, it's not a 'one size fits all' approach at all. We use a range of best-of-breed processes to inform our clients about everything from audit to fraud detection."
Valunation's central operation team manage Suffolk cases from start to finish, ensuring instructions are placed with quality and service at the forefront and any post-valuation queries are handled quickly and efficiently.  The technical and professional teams assist Suffolk with acting as their Chief Valuer, analysing audit outcomes and post-valuation queries alongside our collective experience of working for a lender and the panel management process ensures their insights really add value to the society's decision-making processes.
"We're sharing our knowledge about industry developments and trends, in areas such as construction methods and fraud risk policy," continues Paul. "And even though we're a national provider, we have a strong local presence too – so it's the ideal combination for the mid-size and smaller societies."
He concludes, "We're delighted to be working with the Suffolk Building Society and look forward to continuing the relationship."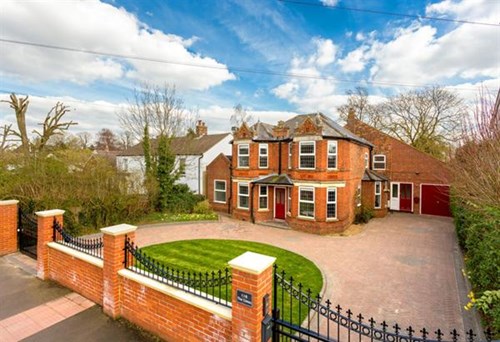 Contacts for business customers
Jo Juving
Head of Client Engagement